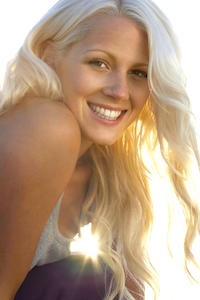 As you grow older, your smile changes. While other people are blessed with almost perfect teeth – white, strong and healthy, most individuals tend to be more susceptible to various dental issues such as tooth damage, periodontal disease, and tooth loss.
If you are one of those persons who have lost their beautiful smile due to tooth loss, advances in modern dentistry has the answer and solution you need. Through state of the art procedures, you will no longer suffer from missing teeth.
One visit to the dentist may change everything positively, because a healthy and complete smile may lead to a happy and satisfied life. At All Smiles Dental, improving your smile is our team's passion and specialty. For missing teeth issues, one of the treatments we recommend is dentures.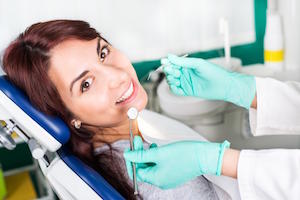 Dental cleaning can be personal or professional. Personal teeth cleaning is done at home using common tools such as a toothbrush and floss at least twice a day. Professional teeth cleaning can be a routine cleaning indicated for people with healthy mouths recommended at least every 3 to 6 months. If you have gum disease or poor oral hygiene, your dental team may perform a deep cleaning, which involves using special tools and a more intricate process of cleaning to restore the health of your gums.
Cleaning your teeth at home is not enough to remove the plaque build-up that may lead to gum disease and tooth loss. You need help from your dental team as they have the needed tools and skills of cleaning your teeth, gums and tongue in the most comprehensive way. If you want to prevent serious oral health diseases and maintain a healthy mouth for life, the best thing you can do is to invest in preventive dental services such as professional teeth cleaning.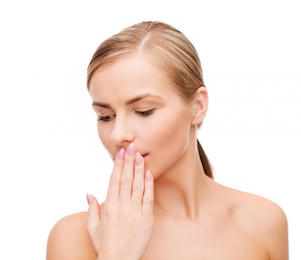 Telling someone they have bad breath makes a situation a bit awkward in the snap of a finger, that is, if you are brave enough to tell that person. Bad breath is considered an embarrassing oral health condition. Unlike cavities or tooth loss, bad breath can grab one's attention the minute you open your mouth to speak.
However, this is not something you should be embarrassed to tell your dental professional. The earlier you know what causes your persistent mouth odour, the better. Your dentist will be able to recognise the culprit and recommend the best treatment plan for your case. Here are some tips for bad breath control.