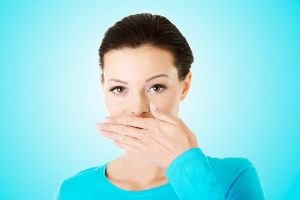 Everyone could be aware of halitosis or bad breath in simple words, but perhaps not about halitophobia. Also known as delusional halitosis, halitophobia is the fear of having a bad breath condition. A person who has this kind of phobia is extremely troubled about having halitosis. The surprising part of it is they may experience bad breath or not at all.
Statistics for Halitophobia
Severe delusional halitosis is somewhat rare since there is only an estimated less than 1% of the adult population who endure from it. Such case can be considered as severe when the fear of acquiring bad breath leads to depression, social anxiety, withdrawal and the like. Dental specialists assessed that around 25% of the patients visiting their clinic for an expert consultation on halitosis are suffering from halitophobia.
Halitophobia Causes and Effects
There are various causes of delusional halitosis, some of these includes:
Emotional trauma happens among people who received a negative comment from someone regarding with their breath. It causes a person to be paranoid and later on disturbs his daily life.
Culture and society has something to do with halitophobia. Due to countless advertisements of different oral care products; a person is always reminded of the smell of his breath and how other people may hate it.
A person who have a hard time identifying his own breathe and might lead to OCD-like indications.
The condition may stem from other disorders such as delusion, olfactory reference syndrome, and hypochondria and obsessive-compulsive disorder (OCD).
The consequences of halitophobia are pretty alarming since they can range from simple to worst events, such as suicide. Possible effects include:
Destroys personal life and self-confidence.
Absence of vocal projection when speaking
Relentless gum chewing
Fear of offending other people with halitosis
Detachment from social situations
Excessive brushing of teeth
Social anxiety
Recognising Halitophobia With Your Trusted Geelong Dentist
If you don't have halitosis but do suffer from halitophobia, your dentist can refer you to a psychological expert for a different kind of treatment. To know more about halitosis and halitophobia, visit your reliable dentist in Geelong. Your dental care partners here at All Smiles Dental can provide you with specialised consultation and treatment on your bad breath condition. We also offer you with ample knowledge about dealing with bad breath and delusional halitosis through our professional oral care advice.
Claim your Guaranteed Same Day Emergency Appointment online or call us on (03) 5229 5856. Contact us today for your FREE Consultation to see if Invisalign is suitable for you. Check out our website at www.invisalignvic.com.au.