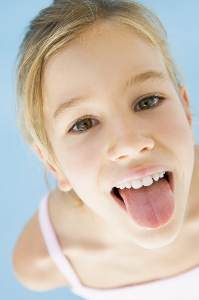 Have you ever wondered why your breath smells pretty bad when you wake up in the morning? This is because while you are sleeping, your digestive system stays awake to eliminate toxins from your body by means of accumulating them on the tongue's surface.
Forgetting to scrape away these toxins from your tongue will allow the body to reabsorbed them and cause respiratory difficulties, digestive issues as well as a compromised immune system. Based on dental research, tongue cleaner is an effective oral care regimen for removing toxins and bacteria that dwells on your tongue.
The scraping movement of tongue cleaners gathers these toxic tongue layers and eliminates them from the body. The two types of tongue cleaners are tongue scrapers and tongue brushes. These tools deliver significant results to your tongue and beyond oral health wellness.
Why You Need To Scrape Your Tongue?
Don't just brush and floss your teeth for a cleaner mouth, include tongue cleaning to experience a healthier oral wellbeing throughout the day. Here are the main reasons why you need to start cleaning your tongue today:
Details