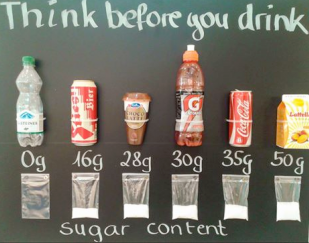 Prolonged exposure to sugary drinks can do extensive and irreversible damage to tooth enamel. Consuming them regularly can cause serious effects not only on your teeth, but also to your overall health.
We have listed some great resources regarding the adverse effects of sugar on your general and oral health.
VIDEO
How do acids in popular sodas erode your teeth and affect your oral health?
http://allsmilesdentalpractice.com.au/how-soft-drinks-destroy-your-tooth-enamel/
INFOGRAPHIC
If you think sport drinks are healthy beverages, think again. Here's why they are also harmful to your teeth and general wellbeing:
http://allsmilesdentalpractice.com.au/enamel-damage-and-tooth-decay-the-risks-of-sports-drinks/
Details