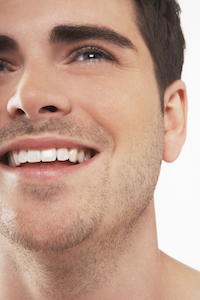 One way to fill the gap in your smile caused by missing teeth is with the help of dental bridges. Also known as fixed removable dentures, a bridge is made to replace one or more missing teeth and can be supported by natural teeth, implants or by a combination of teeth and implants.
Compared to removable devices like dentures, the dental bridge is cemented on your natural teeth or implants on any side of a missing tooth. The anchor teeth are called abutments while the replacement or artificial teeth are called pontics. The artificial teeth are held in place by two crowns or abutments. If you want affordable, time-tested and a less invasive treatment for your missing teeth, dental bridges might be the right treatment for you.
The Advantages of Dental Bridges
There may be a lot of options available when it comes to replacing missing teeth. Each dental restorative treatment has something to offer. While their advantages can be overwhelming, here are the main benefits of getting dental bridges:
Better aesthetics – bridges not only fill the space of the missing tooth, they can also enhance the colour and shape of the teeth that are crowned either side. Dental bridges are commonly made from porcelain, which matches the natural teeth excellently.
Protective – by crowning the heavy filled or broken down teeth can be strengthen and protect them from further damage.
Non-removable – dental bridges are fixed in your mouth; thus you need not to worry about removing it to clean it like ordinary denture. However, you still need to take good care of it and follow some special guidelines on maintaining your dental bridge.
Long-lasting –studies have shown that a dental bridge can last a considerable length of time. They are also more durable and stable than partial dentures.
Less invasive than implants – dental implants can require more surgical procedures to place the implants or involve bone grafting if you don't have enough natural bone available. If you are unable to undergo invasive treatments like implant dentistry for medical or other reasons, getting a dental bridge is a great alternative.
Are you a candidate for a Dental Bridge?
You need to have two strong and healthy teeth on each side of a missing tooth to be a good candidate for dental bridges. These existing teeth should have a strong root. However, those who might require root canal therapy in the future due to some issues with their teeth are not ideal candidates for this treatment.
You cannot opt for dental bridges if you have insufficient space for the bridge to fit, poor oral hygiene, poor periodontal support or any serious health conditions that may stop you from sitting still for a long appointment. The best way to learn if you are a good candidate for a dental bridge and if it fits your lifestyle is by consulting your dentist who will perform the examination to determine how healthy your teeth and gums are for a fixed restorative work.
Learn How Getting a Dental Bridge in Geelong Can Restore your Smile and Confidence
If you would like to learn how dental restorative options like dental bridges can improve your oral health and functionality, visit your Geelong dentist at All Smiles Dental. We will examine your teeth to determine if you are a good candidate for this treatment or recommend other procedures if you are better suited for one of our other restorative options. If you have missing teeth today, see us for the best solution as soon as possible. It's never too late to restore your youthful appearance. Our experienced cosmetic dental professionals can help.
To know more about our restorative and cosmetic dental procedures, call us on (03) 5229 5856 
or book your appointment online.