So your dentist told you that your tooth is severely damaged and that it needs to be extracted. Tooth extraction creates a gap between your teeth. This gap should serve as a reminder that you must improve your oral health care to help save the remaining teeth from being extracted.
On the other hand, Whether you lose one or more teeth whatever the reason, the impact on your oral health is relatively similar. Changes will gradually occur in the oral cavity. If it's an extensive loss of teeth, effects may be more serious, causing significant damage to the aesthetics of your face and jawline.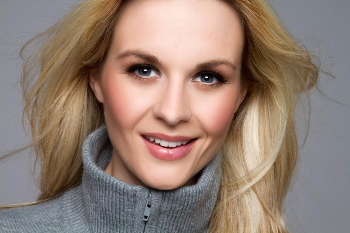 A perfect smile doesn't only involve an aesthetically pleasing beam as it should also be overall healthy. However, people nowadays seem to have a hard time achieving the smile of their dreams due to many factors. Time, trauma and disease are some of the most common reasons that can affect your teeth, gum tissue and bone negatively. If you have concerns about the functionality and appearance of your smile, your dentist may introduce you to a special field of dentistry known as restorative dentistry.
Know more about Restorative Dentistry
Restorative dentistry helps improve the aesthetics and efficiency of your teeth and gums. It helps preserve the damaged teeth and in some cases, help the patients keep their natural tooth that might otherwise require extraction.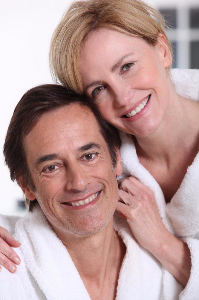 Full mouth reconstruction is recommended for people who have severe dental problems. If your smile is depreciated over time due to dental decay, disease or other issues, it may be essential to take a comprehensive look at the procedure for your whole mouth. Full mouth reconstruction refers to rebuilding entire teeth in the mouth of a patient. It combines aesthetics with the science of restorative dentistry to help improve the function, health and beauty of the smile.
Aside from restoring the appearance of your teeth, full mouth reconstruction also reestablishes the teeth's structure and function. In addition, it also resolves persistent and painful problems with your teeth or jaws. People who suffer from Temporomandibular joint disorder (TMD), broken, chipped, or missing teeth can be considered as good candidates for a full mouth reconstruction.
Dental Procedures under Full Mouth Reconstruction
Restorative dentistry refers to the set of procedures intended to replace missing teeth, fix damaged teeth, address worn-out dental work, adjust improperly seated jaw joints and faulty bites and in some cases treat mouth diseases. Each of these


Dental implants procedure has established decades of reliability and success in the world of modern dentistry. Still, it's covered with fictions that make some patients undecided about getting an implant for their missing teeth. If you plan to get dental implants and heard about unpleasant rumors about it, you should then consider finding the truth behind the allegation before coming up to the conclusion.