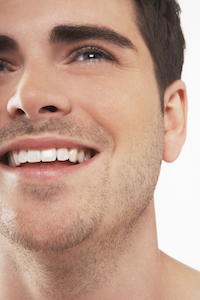 One way to fill the gap in your smile caused by missing teeth is with the help of dental bridges. Also known as fixed removable dentures, a bridge is made to replace one or more missing teeth and can be supported by natural teeth, implants or by a combination of teeth and implants.
Compared to removable devices like dentures, the dental bridge is cemented on your natural teeth or implants on any side of a missing tooth. The anchor teeth are called abutments while the replacement or artificial teeth are called pontics. The artificial teeth are held in place by two crowns or abutments. If you want affordable, time-tested and a less invasive treatment for your missing teeth, dental bridges might be the right treatment for you.
Visit United Smiles to get the maximum protection you need for your tooth enamel and the kind of upholding your mouth deserves!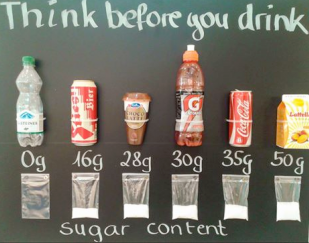 Prolonged exposure to sugary drinks can do extensive and irreversible damage to tooth enamel. Consuming them regularly can cause serious effects not only on your teeth, but also to your overall health.
We have listed some great resources regarding the adverse effects of sugar on your general and oral health.
VIDEO
How do acids in popular sodas erode your teeth and affect your oral health?
http://allsmilesdentalpractice.com.au/how-soft-drinks-destroy-your-tooth-enamel/
INFOGRAPHIC
If you think sport drinks are healthy beverages, think again. Here's why they are also harmful to your teeth and general wellbeing:
http://allsmilesdentalpractice.com.au/enamel-damage-and-tooth-decay-the-risks-of-sports-drinks/


All Smiles Dental offers an array of dental treatments for treating tooth sensitivity and repairing damaged teeth. This includes: Fluoride gel, Crown, Inlay, Bonding & Root Canal Therapy. Whether or not you are suffering from sensitive teeth, always make a point to regularly visit your trusted dentist in Geelong.


Here at All Smiles Dental, we aim to make sure that you are as comfortable as possible during any dental procedure. As such, if you feel that it would still be difficult for you to go on with the dental treatment because of dental fear, We can make things a lot easier for you with Dental Sedation. This is a safe and effective way to make you feel more relaxed throughout the entire procedure.


A smile makeover involves various cosmetic treatments that aim to correct and improve the appearance of a smile. The procedures are done for many reasons and customised according to a patient's particular concern. With the help of a skilled cosmetic dentist, getting a natural-looking and stunning smile is always possible.
Some of these natural home remedies can range from herbs, fruits, juices, supplements and other stuff you can find at your home or easily purchased from grocery stores. Some home remedies you may find in your backyard and are useful for treating gum disease includes aloe vera, sage and chamomile. Tea bags, lemon and cranberry juice, honey and baking soda are easily found in your kitchen and they don't only alleviate the infected gums as they can also help prevent the development of the disease.