Child Dental Benefit Schedule
Quality dental and oral health care for kids is now made much easier to access.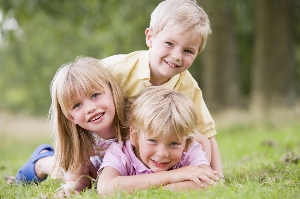 With the Child Dental Benefits Schedule (CDBS), financial support for essential dental and oral health services for kids is now being provided for so as to help more children in Australia achieve and maintain optimal dental and oral wellness. With this in place, up to 3.4 million Australian kids can now have adequate access to quality dental and oral care.
The CDBS you a total benefit entitlement cap of $1000 per child, over two successive calendar years. If your kid does not use all of the $1000 cap in the first year, the balance can still be used in the second year, as long as your kid is still eligible. This is an incredible advantage that you should not miss as CDBS covers the following important dental treatments:
Periodic Dental Examinations
Dental X-Rays
Professional Dental Cleanings
Tooth Fillings
Dental Fissure Sealants
Root Canal Treatments
Tooth Extractions
The CBDS does not cover aesthetic and  orthodontic dental treatments. Also, you should be reminded that the $1000 cap for the two-year period does not add up. Any balance that goes unused past the said period will not accumulate. Lastly, this entitlement is not transferable and thus, it cannot be used by anyone but the eligible child. For more information about the CDBS, check out the official website of the Department of Human Services.
Top-Notch Dental Care For Children In Geelong
It is now a lot easier for you to see to it that your kids get the best dental and oral health care possible. Avail of the advantages presented by the Child Dental Benefits Schedule here at All Smiles Dental. Your reliable Geelong dentist is more than happy to help your children enjoy healthy and beautiful smiles as they grow up. Call us today on (03) 5229 5856 or simply book your appointment online.