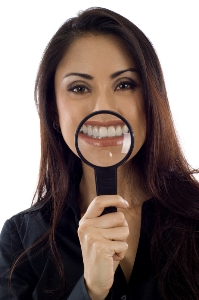 Have you thought about how your teeth compare to those of people who lived ages ago?
Today, despite the substantial efforts put in taking proper care of your teeth, dental and oral health problems continue to plague a huge margin of the general population. A recent survey has found that up to 75 per cent of adults wish that they took better care of their teeth and gums. Moreover, only a small fraction of the entire populace can say that their dental and oral health is excellent, only about 10 per cent.
Oral And Dental Health Through Time
A team of researchers from all over the world launched a study that aims to compare the dental and oral wellness of people today and people who lived in the past. They studied genetic materials from tartar found on the skeletons of ancient human beings. According to the lead researcher, analysing the genetic material found on plaque allows the team to obtain a precise record of the factors that may have caused the substantial differences in dental and oral health.
Results show that oral bacteria in the Stone Age samples were more diverse compared to the oral bacteria today. Researcher state that in the present day, bacteria in the mouth are actually in their permanent disease state. This implies that there is a significant imbalance in the bacterial population, substantially favouring the harmful ones. As a result, people today are more vulnerable to dental and oral health problems.
The Possible Cause Of This Change
Experts claim that the shift in the bacterial population which caused the diminishing levels of dental and oral health can be attributed to the change in the human diet. As humans consumed more and more processed foods, the bad bacteria gradually took over. The diversity of oral bacteria drastically dropped during the Industrial Revolution as it was during this period when processed flour and sugar were introduced. Today, sugar and starch have become causes of tooth decay as well as other dental and oral health concerns.
Top-Notch Dental Care In Geelong
For expert guidance in keeping your teeth and gums absolutely clean and definitely healthy, consult your trusted dentist in Geelong here at All Smiles Dental. We aim to provide you and your family with high-quality dental care so that you may enjoy a lifetime of healthy and beautiful smiles. Call us today on (03) 5229 5856 or simply book your appointment online. Here at All Smiles Dental, we are committed to creating healthy and beautiful smiles for all.
REFERENCES:
http://www.aihw.gov.au/publication-detail/?id=6442472414&tab=2
http://www.aihw.gov.au/WorkArea/DownloadAsset.aspx?id=60129543387
http://www.researchgate.net/publication/24392893_The_impact_of_the_stone_age_diet_on_gingival_conditions_in_the_absence_of_oral_hygiene