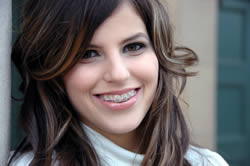 If you want to have that perfect smile, then you should see to it that your teeth are well-aligned. This is where orthodontics and wearing dental braces can help you.
Orthodontics is the special branch of dentistry which focuses on gradually adjusting your teeth into their proper position and alignment. By slowly shifting your teeth into their desirable placements, orthodontics and dental braces can give you a more attractive and much healthier smile.
Problems addressed by orthodontic treatment include:
Crowded teeth

Crooked teeth

Protruding teeth

Misaligned teeth

Irregular spacing between teeth
Why is having straighter teeth important?
Even though its most apparent effect deals with the appearance of your teeth and your smile, having straighter teeth significantly helps in maintaining optimal dental and oral health. It makes cleaning a lot more effective. Brushing and flossing can be done properly and thus, tooth decay, gums disease, and other oral health risks can be easily prevented.
In addition, having a well-aligned bite helps you chew, eat, and speak more properly. It protects teeth from excessive wear and tear, making it more durable and less prone to tooth damage. This also helps in preventing problems involving your neck and your jaw as a result of malocclusion.
All in all, orthodontics can help you achieve your healthiest and most beautiful smile ever.
Top-Notch Work on Orthodontics and Conventional Braces in Geelong
When it comes to straightening up your smile, consult your trusted Geelong dentist here at All Smiles Dental. We will outline a comprehensive treatment plan for you and help you in deciding which option best suits you and your dental care needs. Not only that, we will also see to it that we properly guide you as you undergo the orthodontic treatment.
Call us today on (03) 5229 5856 or book your appointment online.