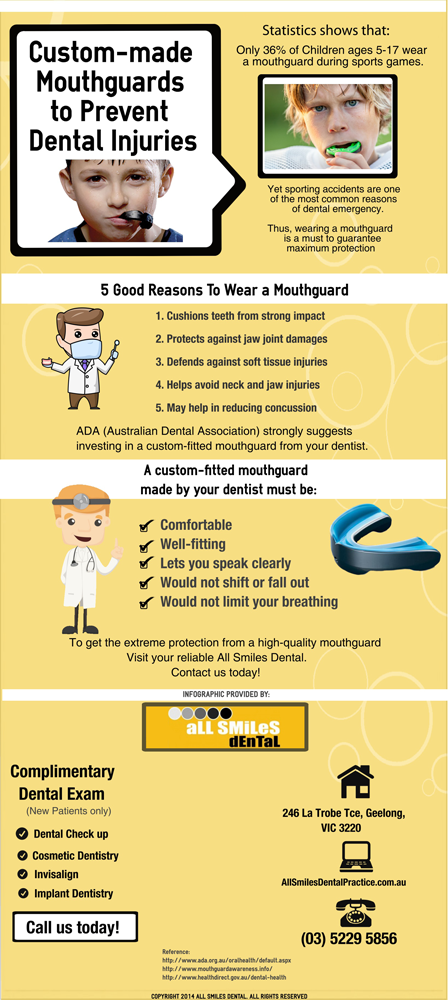 The Australian Dental Association (ADA) is firm in recommending people, especially those active in sports, to invest in a custom-made mouthguard from their dentist. Mouthguards offer maximum protection for different sports activities, particularly if your dentist designed it in your most comfortable fit.
When you already use a mouthguard, you must have it checked at your regular dental visits to make sure that it fits correctly and provide the needed protection. To keep your mouthguard clean, place in it a rigid container and away from heat to assure it maintains its shape. A custom-fitted mouthguard will not only defend your teeth but will also lessen the impact of injuries to other parts of your head.
Here at All Smiles Dental, we make sure that our custom-made mouthguards will suit you best so as to offer maximum protection. You can now enjoy playing your favourite sports without the fear of having knocked-out tooth or other dental injuries after every event.
Claim your Guaranteed Same Day Emergency Appointment online or call us on (03) 5229 5856. Contact us today for your FREE Consultation to see if Invisalign is suitable for you. Check out our website at www.invisalignvic.com.au.