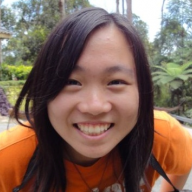 Dr Teck Hong Oh graduated from The University of Melbourne and holds a Bachelor of Dental Science with Honours. She was on the Dean's Honours List and has won several academic prizes including John Iliffe Scholarship (Dux of the Year), Bertha Bennet and Frances Gray Prize.
Furthermore, Teck is also actively involved with research in the field of Endodontics at The University of Melbourne. A firm believer in continuing education, she constantly keeps her knowledge and skills up to date with recent advancements in Dentistry.
Patient's needs are Teck's priority and she always strives to help patients improve their oral health. Teck is passionate about all aspects of dentistry and her key interests lie in Root Canal Treatment, Aesthetic Dentistry, Crowns and Bridges and Paediatric (children's) dentistry.