Fluoride Treatments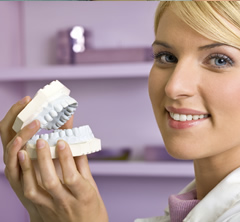 When it comes to the well-being of your teeth, it is better to be proactive. One way that you can protect your teeth from damage and decay is by having Fluoride Treatments.
Why is Fluoride important?
Today, up to 80 per cent of Australians have access to fluoridated drinking water. Studies have established that fluoride and tap water fluoridation benefits people of all ages. Experts say that adding fluoride to drinking water is a safe and effective way of preventing dental and oral health issues. The results can speak for itself. People in communities with fluoridated water experience less frequent dental and oral health problems, less tooth decay, less pa in and discomfort, and better, healthier smiles.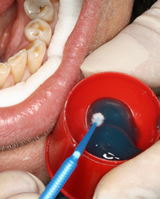 How does Fluoride protect your teeth?
It slows down the erosion of tooth enamel.

It allows your teeth to remineralise and repair.

It improves the tooth enamel being formed.

It neutralises the acid in your mouth.

It makes teeth more resistant to acid attacks.

It curtails the ability of bacteria to multiply.

It keeps bacteria and excess food particles from sticking to your teeth and gums.
How are Fluoride Treatments done?
Fluoride Treatment is a very simple process with great benefits for you and your teeth. First, your teeth and gums will be cleaned up. Next, a foam or gel with a high concentration of fluoride is placed into a special tray that will be worn over your teeth. This is left for a required amount of time. Once done, your dentist will then remind you that you should not eat or drink anything within the next 30 minutes so as to allow the mineral to integrate with your teeth.
Top-Notch Fluoride Treatments In Geelong
Experience the many benefits of fluoride to dental and oral health. For quality Fluoride Treatments and other solutions that help protect your teeth, consult your trusted dentist in Geelong here at All Smiles Dental. We can provide you with high-quality Preventative Dentistry so that you and your family can easily achieve optimal dental and oral wellness. Call us today on (03) 5229 5856 or simply book an appointment online.