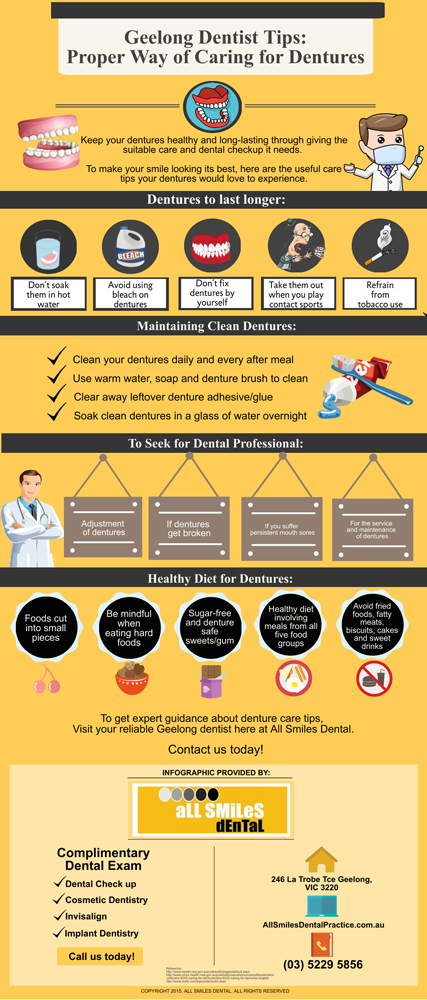 Dentures will remain for many years if you take good care of them properly. They can actually last for about five to seven years through appropriate maintenance. Visiting your dentist for regular check-ups is crucial. In this way, dentures will be checked by its condition and fit. Your dentist will also look for any indications of irritation or gum disease for them to be treated right away.
Just like your natural teeth, plaque can also develop on dentures. If you don't eliminate them daily, your dentures may appear less bright and white. To avoid odour on dentures, you need to clean them with a denture brush and soak them in clean water or much better, in a cleanser solution.
To get additional information about upholding your denture's life span, visit All Smiles Dental today. We provide professional assistance for various oral care needs as well as wide-ranging dental procedures to support outstanding general oral health you deserve to have.
Claim your Guaranteed Same Day Emergency Appointment online or call us on (03) 5229 5856. Contact us today for your FREE Consultation to see if Invisalign is suitable for you. Check out our website at www.invisalignvic.com.au.