Gum Disease & Periodontal Health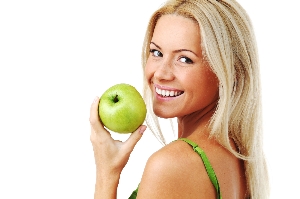 Do your gums bleed when you brush your teeth?
That is a sign of gum disease.
Gum disease is an inflammation of the gums as a result of bacteria buildup. When bacteria thrive and accumulate at the gumline, they form this sticky and colourless film known as plaque. Over time, the bacteria will infect your gums and as a consequence, cause it to inflame and swell. According to surveys, gum disease is one of the most common dental and oral health problems around the world.
Other Symptoms Of Gum Disease
Red and swollen gums
Bleeding
Receding gums
Pockets near the gumline
Changes in your bite
Constant bad breath or bad taste in your mouth
Pus from between your teeth and gums
The Stages Of Gum Disease
It occurs in two stages: the first and less severe, gingivitis, while t he more serious, periodontitis. If the gum disease has already proceeded to its advanced stage, it can affect the bone and connective tissues that hold your
teeth in place. As a result, tooth loss easily follows as well as bone loss in the jaw area.
Good thing is, the condition can be easily reversed at its early stages. That is why it is important to visit the dental clinic regularly so that the well -being of your teeth and gums can be accurately monitored.
Dealing With Gum Disease
Observing proper dental care and oral hygiene helps in addressing gingivitis and periodontitis. Brushing twice and flossing daily helps prevent bacteria from building up and plaque from forming. In addition, your dentist can
also remove plaque and tartar by scaling and polishing your teeth during a periodic dental examination. Also, in more severe cases, root planing is necessary to keep the tooth roots free from plaque.
Addressing Gum Disease In Geelong Effectively
Do not wait for the situation to worsen. Being proactive is key to protecting your precious smile from the consequences of gum disease. For expert help in dealing with gingivitis and periodontitis, consult your trusted Geelong dentist here at All Smiles Dental. Call us today on (03) 5229 5856 or book an appointment online.