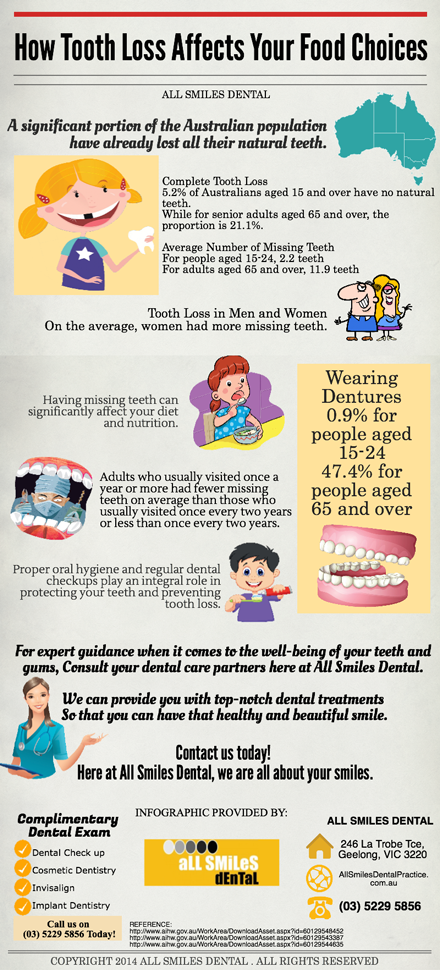 A big portion of Australian population today has been seemingly disturbed by tooth loss, and it is an oral health concern that shouldn't be neglected. Having missing teeth can possibly cause further oral health problems if the condition is not taken seriously. To avoid this, it is very important to properly observe your dental and oral health status to prevent any unwanted outcomes.
Good thing you have your trusted Geelong dentist here at All Smiles Dental just right at your side. Through helping you protect and preserve your precious teeth, you can achieve the needed care and maintenance it highly deserves. Always practice the basic yet imperative oral hygiene routine such as thorough brushing of teeth twice a day, regularly flossing and frequently visiting your dentist in Geelong for regular dental check-ups.
Be conscious about your oral health. Consult your dental care partners here at All Smiles Dental. We highly apply our dentistry expertise to provide you with comprehensive and finest dental and oral health care. Claim your Guaranteed Same Day Emergency Appointment online or call us on (03) 5229 5856. Contact us today for your FREE Consultation to see if Invisalign is suitable for you. Check out our website at www.invisalignvic.com.au.