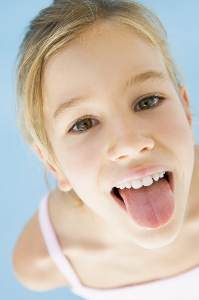 Have you ever wondered why your breath smells pretty bad when you wake up in the morning? This is because while you are sleeping, your digestive system stays awake to eliminate toxins from your body by means of accumulating them on the tongue's surface.
Forgetting to scrape away these toxins from your tongue will allow the body to reabsorbed them and cause respiratory difficulties, digestive issues as well as a compromised immune system. Based on dental research, tongue cleaner is an effective oral care regimen for removing toxins and bacteria that dwells on your tongue.
The scraping movement of tongue cleaners gathers these toxic tongue layers and eliminates them from the body. The two types of tongue cleaners are tongue scrapers and tongue brushes. These tools deliver significant results to your tongue and beyond oral health wellness.
Why You Need To Scrape Your Tongue?
Don't just brush and floss your teeth for a cleaner mouth, include tongue cleaning to experience a healthier oral wellbeing throughout the day. Here are the main reasons why you need to start cleaning your tongue today:
Preventing Halitosis– Bad breath creates a negative impact on the quality of a person's life. Since tongue bacteria is one of the leading causes of bad breath, clinical studies have revealed that scraping your tongue highly decreases and gets rid of oral bacteria around the entire area of the tongue.
Better Taste Buds– You might have some issues recognising the flavors of the food if your taste buds are blocked due to the accumulated toxic mucus on the tongue. By removing the white film from the surface of the tongue, pores will open up so your taste buds will be exposed and identify the food flavors.
Admirable Body and Oral Health– Cleaning your tongue stops your body from reabsorbing the toxins and enhances general immune performance. Aside from this, tongue cleaning is an oral hygiene activity that promotes overall tooth and gum health. It removes toxins and bacteria accountable for gum disease, plaque buildup, tooth decay, tooth loss and other gum problems.
Cleaner Tongue and Healthier Oral Wellbeing in Geelong
Avoid the uncomfortable bad breath condition and other stressful dental problems by doing impeccable oral hygiene and tongue scraping as your first, basic step. Get substantial and professional advice from your dependable Geelong Dentist about the impact of a cleaner tongue to your overall oral health. Here at All Smiles Dental, we highly focus on providing you incomparable results by our exceptional dental treatments and state-of-the-art tools and equipment.
Claim your Guaranteed Same Day Emergency Appointment online or call us on (03) 5229 5856. Contact us today for your FREE Consultation to see if Invisalign is suitable for you. Check out our website at www.invisalignvic.com.au.