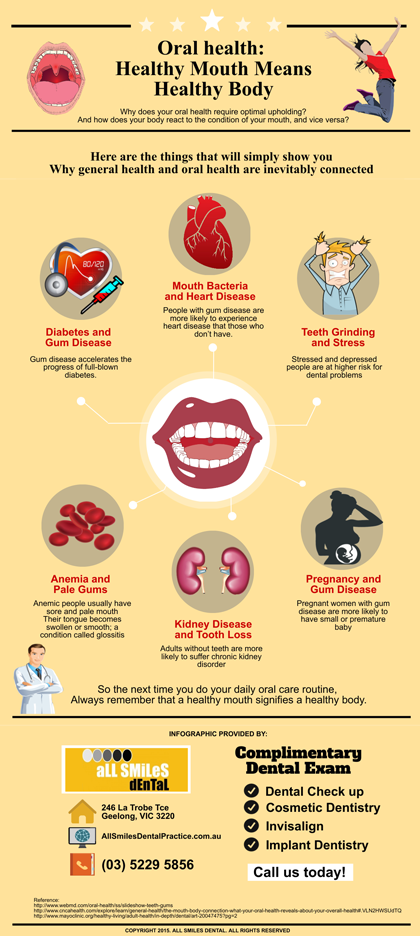 Proper oral hygiene has the ability to improve your overall health. It can also reduce your chances of acquiring serious diseases and possibly, preserve your memory when you get older. Parents must teach their children the most appropriate way of caring their mouth and teeth. The earlier they can learn these ways, the better. Eventually, when they are old enough to do it on their own, they will be aware about the dos and don'ts in the rules of oral care.
A healthy mouth that's free of cavities and gum disease produces a higher quality of life. You don't have problems in eating, sleeping or concentrating on something since there are no toothaches or mouth infections to disturb you. In order to achieve complete wellness, don't just be contented with your oral hygiene. Instead, incorporate your oral care routine with your balanced diet and exercise. In this way, you'll make it harder for numerous diseases to invade your body.
With the help of your dental professional, preventing dental problems is easier than ever. Here at All Smiles Dental, we provide expert, preventive care for a much admirable oral health. With our comprehensive treatments, designed for the overall wellbeing of your teeth and gums, achieving first-rate oral health is never impossible.
Claim your Guaranteed Same Day Emergency Appointment online or call us on (03) 5229 5856. Contact us today for your FREE Consultation to see if Invisalign is suitable for you. Check out our website at www.invisalignvic.com.au.