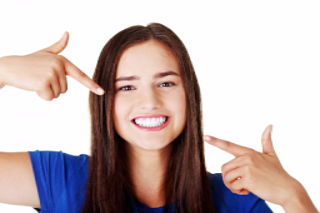 At a very young age, your parents may have taught you about the importance of oral hygiene, such as keeping your teeth clean before leaving home. Dental experts, on the other hand, emphasize the significance of going to your dentist regularly since one way to maintain good health is to keep your teeth and gums in top shape.
Visiting your dental team at least once a year may help ensure a healthy oral and general well-being. Part of the visit is to keep your teeth and gums clean in the most effective and comprehensive way. This procedure is what the dental experts called regular dental cleaning or professional teeth cleaning, and it is one of the best methods that help prevent the risks of various dental problems.
Regular Dental Cleans Involves Scale and Clean
Dental cleaning are a vital part of your routine dental check-up. The cleaning process encompasses plaque and tartar removal from teeth using special instruments. Plaque is the yellowish build-up you see around your gum line, and it is a soft, sticky film that can be brushed and flossed away. However, if the plaque hardens into tartar, your dentist will then need to remove it with a professional tool called a scaler.
After eliminating the tartar, your teeth are then polished so that surface stains will be removed, and the enamel will be refined. This makes the teeth less hospitable to the build-up of plaque and harmful oral bacteria. For the final touch, your dentist or dental hygienist will apply a topical fluoride treatment to remineralise your teeth and inhibit cavities.
The benefits of regular dental cleans:
Prevent cavities
Stop tooth loss
Brighten your smile
Freshen your breath
Boost your overall health
Save money by protecting your oral health and avoid costly dental procedures
Dental Cleans: How often?
Seeing your dentist at least once a year for check-up and examination is recommended by ADA. If you have a history of gum disease, you are required to get your teeth cleaned more often to prevent the reappearance of infections or disease. Regular dental cleans are also more important if you have serious health conditions such as heart disease or diabetes because of their known connection to dental problems.
Smokers who have a hard time quitting their habit must get their teeth cleaned more frequently as they are more susceptible to dental issues such as tooth discolouration or oral cancer. To know exactly how often you should have dental cleaning, discuss with your dentist during the visits.
Keep Your Entire Mouth Healthy in Geelong
Dental cleaning is a great and satisfying treatment for your teeth and gums. After the entire cleaning process, you will immediately feel the difference of a clean mouth, leaving your breath significantly fresher and your teeth amazingly spotless. Are you overdue for a dental clean? Then visit your trusted dental care partners in Geelong here at All Smiles Dental. Regular dental cleans is an essential part of your oral health care, and getting your teeth cleaned regularly means having better overall health today and in the future.
Claim your Guaranteed Same Day Emergency Appointment online or call us on (03) 5229 5856.