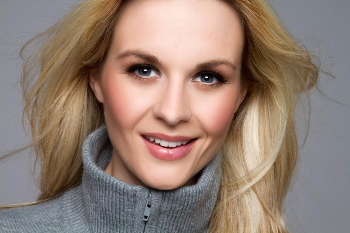 A perfect smile doesn't only involve an aesthetically pleasing beam, as it should also be overall healthy. However, people nowadays seem to have a hard time achieving the smile of their dreams due to many factors. Time, trauma and disease are some of the most common reasons that can affect your teeth, gum tissue and bone negatively. If you have concerns about the functionality and appearance of your smile, your dentist may introduce you to a special field of dentistry known as restorative dentistry.
Know more about Restorative Dentistry
Restorative dentistry helps improve the aesthetics and efficiency of your teeth and gums. It helps preserve the damaged teeth and in some cases, help the patients keep their natural tooth that might otherwise require extraction. This branch of dentistry involves the diagnosis and treatment of issues that impact the teeth, gums and maxillofacial. Treatments under restorative dentistry can range from minor procedures like dental fillings to the more complicated full mouth rehabilitation.
Restorative dentistry can now give hope to millions of individuals around the world that encounters problems due to dental defects. Formers conditions that are deemed to be permanent and incurable are now easily corrected. In addition, it also utilizes materials that won't affect the natural appearance of the person due to any restorative work. Dental professionals who practice restorative dentistry are professionally authorized to treat any oral and dental health problems.
Reasons for Treatment
Aesthetic reasons
A person may undergo restorative dental treatment for cosmetic purposes. It includes removing of metal filling and replacing with tooth-coloured fillings as they can match the natural shade of teeth and are ideal for the smile's appearance.
Saving the natural tooth
In saving the natural tooth, a dental crown is placed to protect the tooth that suffered from a large cavity. Root canal treatment is another great option if the aim is to remove the infected pulp from the center to help preserve the damaged tooth.
Replacing the teeth
If the teeth are severely damaged and they can't be rescued, your dentist may suggest dental bridge or denture to replace the missing teeth due to injury or disease.
Remarkable Restorative Dentistry in Geelong
Your restorative dentist here at All Smiles Dental is your best friend and recognizes the requirement of having healthy, beautiful teeth. With our advanced technology in dentistry and outstanding dental expertise, we can help end your sufferings regarding missing or damage teeth problems. To know how our enthusiastic and skilled dental team can assist you with your problem, consult your trusted Geelong dentist here at All Smiles Dental. Together, we can improve your confidence and the quality of your life.
Claim your Guaranteed Same Day Emergency Appointment online or call us on (03) 5229 5856. Contact us today for your FREE Consultation to see if Invisalign is suitable for you. Check out our website at www.invisalignvic.com.au.