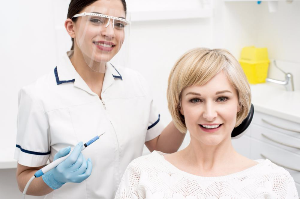 Looking at the images of what could happen during a root canal treatment might force you to take a step back and choose toothache over your dentist's ideal solution. Though the procedure is known to be skilled and time-consuming, it is not as painful as what you thought it would be. Your root canal treatment is done under local anaesthetic and must feel like you're just getting an ordinary tooth filling.
Root canal treatment saves your tooth from extraction. With this procedure, the infected tissue inside your tooth is removed. Cleaning of root canal follows, and then it is filled to protect the tooth from further damage and contamination. After the procedure, you must know what to expect then and how you can help your mouth recover following the treatment.
What to expect after Root Canal Treatment
When the treatment is done, lips and gums usually remain numb for hours until the anaesthetic loses its effect. Afterwards, you may experience pain that can be relieved with certain painkillers such as ibuprofen, paracetamol, acetaminophen or any prescribed pain medicines. It's important to follow your prescription and read the instructions on the medicine's label. The pain usually endures up to two days.
Moreover, dental crowns sealing and protecting the top of the treated tooth might come loose in the long run. If this happens, they may need to be fixed, redone or cemented on once more. You should see your dentist if you are experiencing some issues with your treatment to prevent further complications.
Aftercare Tips for Root Canal Treatment
Here are some of the following guidelines to follow you can stay safe and comfortable while recovering following the root canal treatment:
Avoid eating until the anaesthesia wears off so you can prevent from biting your tongue or cheek.
Don't chew or bite on the treated tooth when you haven't had the final restoration treatment yet.
Maintain a clean and healthy mouth through brushing and flossing teeth.
Contact your endodontist if the whole temporary filling has leaked out.
In addition, call your endodontist immediately if you develop swelling around your mouth area, allergic reaction to the medicines, reappearance of original symptoms or an uneven bite.
Reliable Root Canal Treatment in Geelong
Root canal treatment has a very high success rate. It's best to know the expectations afterwards so you can reduce your anxiety, and apply the guidelines correctly for a fast recovery. With the help of a trusted and proficient dentist or endodontist who can perform excellent root canal treatment, risks of the procedure can be avoided significantly. Here at All Smiles Dental, we guarantee to provide you with a safe and gentle root canal therapy through our comprehensive knowledge in endodontics and cutting edge dental equipment so you can gain an exceptional oral health once again.
Claim your Guaranteed Same Day Emergency Appointment online or call us on (03) 5229 5856. Contact us today for your FREE Consultation to see if Invisalign is suitable for you. Check out our website at www.invisalignvic.com.au.