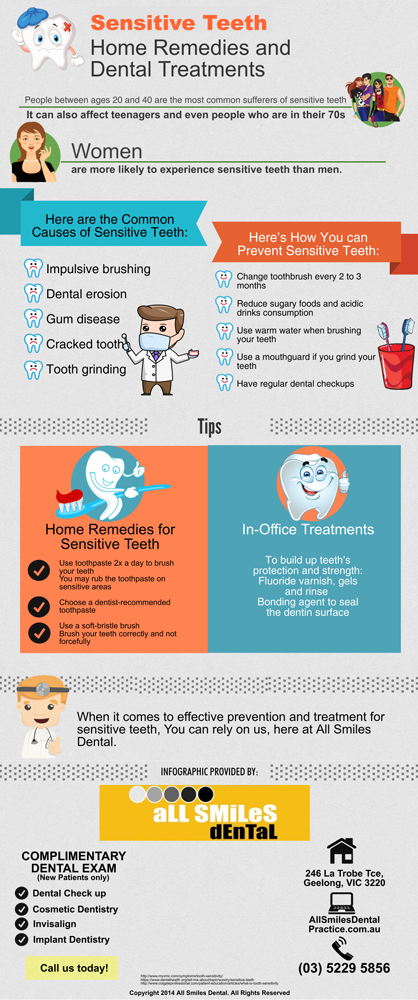 Having sensitive teeth brings you discomfort, especially when you are eating ice cream or drinking your favorite fizzy drinks. Such discomfort can last up to several hours, which makes you lose your appetite instantly. Not only that, tooth sensitivity can also be an early warning indication of more serious oral health problems.
If eating ice cream, hot or cold foods and drinks make your teeth sensitive, then maybe it's the right time to avoid these kinds of snacks. Also, if sensitivity happens every time you brush your teeth with tap water, you might need to use warm water instead. When brushing your teeth, it's important that you brush gently and not with too much force.
If your teeth require more than home remedy solutions for its sensitivity, you need to consult your dentist right away. Preventing the problem in the first place helps you find the best relief from sensitive teeth. Here at All Smiles Dental, we can provide you with the most suitable treatments for tooth sensitivity. With our outstanding dental and oral care procedures, healthier oral wellbeing is absolutely achievable.
Claim your Guaranteed Same Day Emergency Appointment online or call us on (03) 5229 5856. Contact us today for your FREE Consultation to see if Invisalign is suitable for you. Check out our website at www.invisalignvic.com.au.