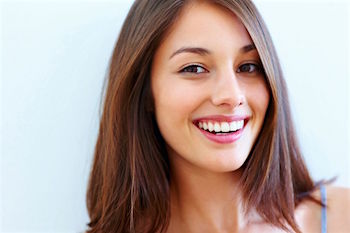 Do you have healthy gums?
If you often find blood on your toothbrush when you clean your teeth, or your gums bleed when you eat, which makes your taste and breath unpleasant, then you could be suffering from gum disease.
These are just the first signs of unhealthy gums, and once your gums are not in good shape, you are at higher risk of developing health conditions that have been associated with gum disease.
Keep in mind that without the gums to hold your teeth in place, your smile would be incomplete. Healthy gums are the primary step to complete oral health wellness. To know if your gums are in good health, take time to visit your dentist, as they will not only determine the current condition of your gingiva, they will also make sure your gums stay overall healthy.
Insufficient and Receding Gum Tissue
The gums consist of a thick protective tissue that encloses the teeth like a tight cuff. If you lack this keratinized gum tissue surrounding your teeth or even implants, this can lead to various problems. You may have difficulty in maintaining your everyday oral hygiene routine at home. Bone and gum loss, as well as inflammation of the gum, occurs. Due to severe loss of bone and gum, you are likely to spend more time and money on costly and extensive dental procedures.
If the gum tissue recedes, you may also encounter problems that may affect your dental care and oral health. The exposed tooth root will be hypersensitive to hot or cold temperatures. Receding gums can also result in plaque build-up, gum inflammation and possibly tooth decay. Subsequent bone and gum loss can lead to lengthy, expensive treatments depending on the severity.
The Advantages of Healthy Gums
Maintaining healthy gums lets you enjoy the following benefits:
Fresh breath and improved confidence. You can boost your self-esteem if you don't have bad breath
Reduced risk of inflammation and infection in your body
Less clot formation in the blood vessels and development of stroke
No gingivitis that is caused by build-up of plaque
No periodontitis that increases the risk of acquiring cardiovascular disease and respiratory infection
Better memory and cognitive skills. People who suffer from gum disease perform worse on memory tests
Keep your Gum Health on Track with your Geelong Dentist
If you notice, any problems with your gums, such as bleeding or swelling, or experience bad breath that won't go away, consult your dental team as soon as possible. Your dentist in Geelong will perform a comprehensive check-up of your mouth, which involves an assessment for gum disease. Healthy teeth are not enough to experience exceptional oral wellbeing; your gums must be healthy too! Your dental team at All Smiles Dental will help you ensure a healthy and complete smile by providing you high-quality dental care service and treatments that completely meet your specific dental needs.
For a healthier and beautiful smile today, Call us on (03) 5229 5856 or book your appointment online.