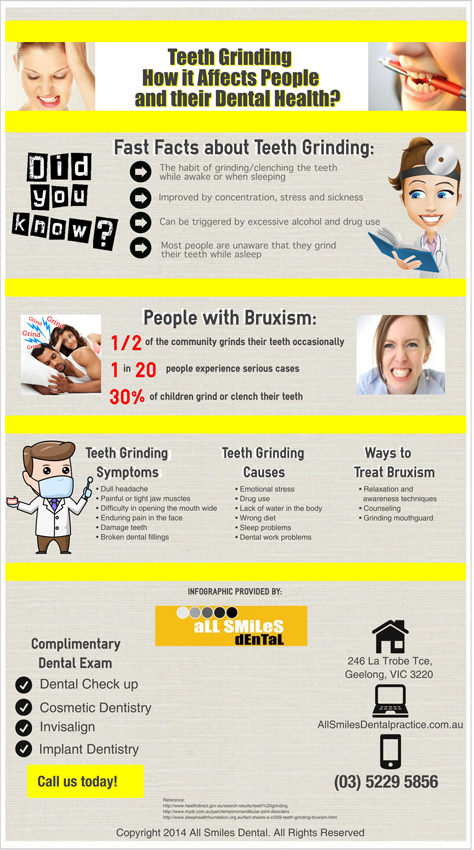 Clenching or grinding your teeth not only wears down your tooth enamel, it can also lead to throbbing in the jaw or in the muscles of the face. Nocturnal bruxism is the condition addressed to those people who only grind their teeth while asleep. Some grind their teeth in daytime, especially in the circumstances that make them feel worried or nervous.
During your dental consultation, your dentist will be asking you about your current life problems, your overall health and your every day medications. Examination of your mouth and teeth will also be carried out to find the exact treatment for you. If your dentist believes that you suffer bruxism that's connected to dental problems, he or she might conduct a more thorough evaluation.
If you have bruxism and you damage a tooth, lose a filling or teeth are becoming strangely loose, you need to make a dental appointment immediately. Your dental care partners here at Geelong can provide you with effective treatment in Teeth Grinding related to dental issues. Here at All Smiles Dental, we are equipped of cutting edge dental equipment and treatments so you can cope with bruxism successfully.
Claim your Guaranteed Same Day Emergency Appointment online or call us on (03) 5229 5856. Contact us today for your FREE Consultation to see if Invisalign is suitable for you. Check out our website at www.invisalignvic.com.au.