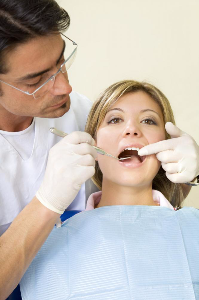 Gingivitis is a term that describes the inflammation of the gums due to plaque build-up on the teeth. Gingivitis and periodontitis are two different conditions along the range of gum disease. In addition, gingivitis is the mild form of gum disease. Without the treatment, gingivitis may lead to periodontitis. Since periodontitis is a much more serious disease, it can result in the destruction of gums, teeth, mouth bones and tissue. Gingivitis must be treated knowing that it can advance into a serious gum problem later on.
Indications of Gingivitis and Periodontitis
Here are some tips to know whether you have the symptoms of gingivitis or periodontitis: Age – periodontitis is not common among teenagers, but they can experience gingivitis. Pain – it is an indication when your gum disease has advanced from gingivitis to periodontitis. Breath – when your gum disease has developed into a serious condition, you may notice that you have persistent bad breath because of the presence of excess bacteria in your mouth. Tooth condition – though your gums may be irritated, red and inflamed, your teeth must be firmly in place even you have gingivitis. However, if a tooth or teeth become loose, you're more likely have periodontitis.
The Risk of Gingivitis
Research shows that without gingivitis treatment, the condition can lead or trigger to the following medical conditions and situations:
High susceptibility to stroke
Pregnant women may be at risk of preterm, low birth weight babies
Intensify existing health problems
Lead to new health conditions such as diabetes, respiratory disease as well as osteoporosis
One form of gingivitis is known as acute necrotizing ulcerative gingivitis. It can develop rapidly and causes moderate to severe pain. ANUG is usually referred to as trench mouth, damages tissue and requires treatment as soon as possible. If left untreated, acute necrotizing ulcerative gingivitis (ANUG) can spread.
Dental Treatment for Gingivitis
The primary goal of your dentist is to reduce the inflammation. Aside from professional dental cleaning to remove the deposits from your teeth as well as daily oral hygiene, your dentist may also recommend the following treatments:
Frequent professional teeth cleaning for worse cases of periodontal disease.
Using antibacterial mouthwashes
Fixing misaligned teeth
Changing dental and orthodontic appliances
Superior Gingivitis Solution in Geelong
When it comes to your oral health, teeth are not the only ones needing serious attention. Your gums call for utmost care and upkeep, too. To know if you are suffering from gum diseases such as gingivitis or periodontitis, visit your reliable Geelong dentist here at All Smiles Dental. Our high-quality dental services include Gum Disease and Periodontal Health that surely upholds the wellbeing of your gums including your teeth. Keep in mind that a healthy mouth results in a healthy body. Contact us today to know more about our Guaranteed Same Day Emergency Appointment, Call us today for your FREE consultation to see if invisalign is suitable for you. Check out our website at www.invisalignvic.com.au. Request your appointment online or call us on (03) 5229 5856.