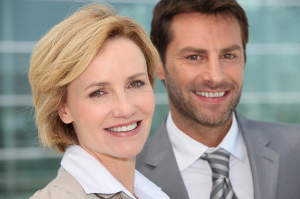 While others choose to have amalgam or gold fillings, some people would simply stick to the one that matches with the natural colour of their teeth. These are called white fillings and one of them is the composite filling. With this kind of tooth restoration, you wouldn't have second thoughts projecting your smiles and laughs because the filling you have resembles the shade of your teeth.
The Procedure for Composite Filling
Before placing the filling, your dentist is going to clean the entire cavity from your tooth and set the glue or bonding material on the cavity. The dentist put the composite in layers using a light specialised to strengthen every layer. Once the last layer of the composite filling becomes hard, your dentist moulds the filling to make it look and feel natural. Your dentist finishes the procedure through polishing the composite to inhibit staining and immediate wear.
What are Composite Fillings Made Of?
Composite fillings match the actual colour of your teeth. They are made from quartz, silica, powdered glass or other ceramic particles included in a resin base. Your dentist will pick a colour to correspond your own teeth though sometimes the filling can get stained over time. On the brighter side, this type of filling lets your dentist eliminate less of the tooth and this is, of course, better.
Replacing Older Filling with White Fillings
Fillings should also be replaced but only when your dentist agrees that an old filling requires replacing. If this is going to happen, you can request to have it changed with a white tooth-coloured filling, like composite resin. On the other hand, some dentists may suggest that white filling is not better in the back teeth as they are seldom efficient on those areas of teeth. They may instead crowns or inlay, which are considered to be expensive and remove more of the tooth.
Top-notch Composite Filling in Geelong
Your dental care partners here at All Smiles Dental provide first-rate quality composite fillings to regain the natural appearance of your teeth. With the help of white fillings, broken teeth can be repaired, gaps between your teeth are covered and teeth are now reshaped. Through our state-of-the-art dental equipment and facility, we give excellent solutions to various oral health problems so you can have healthier, full-of-confident smiles to boast for.
Claim your Guaranteed Same Day Emergency Appointment online or call us on (03) 5229 5856. Contact us today for your FREE Consultation to see if Invisalign is suitable for you. Check out our website at www.invisalignvic.com.au.