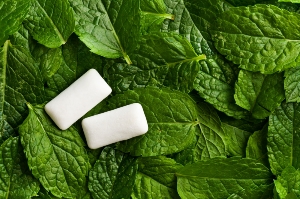 Xylitol is a dentist's best friend for plenty of reasons. A sweet, white substance that resembles sugar has but 40% fewer calories than sucrose, and is good for diabetics. Thus, it can be a part of your oral regimen to pamper up the well-being of your mouth and teeth. This common ingredient is commonly found in chewing gum and toothpaste; however, its entire benefits are pretty rare for some individuals.
How Xylitol Helps
Xylitol has the ability to reverse the damaging effects of sugar on oral health. Since xylitol cannot be transformed to acids through oral bacteria, it helps in restoring an appropriate alkaline/acid balance in your mouth. Including xylitol use in your oral hygiene ritual before going to bed, surely protects and restores your teeth and gums. You can even leave it on your teeth overnight, not like sugars.
Using of xylitol continuously provides a desirable atmosphere for healthy mouth bacteria, and in return, creates an undesirable location for unhealthy plaque bacteria. That is why it is advisable to suck a xylitol mint or chew a xylitol gum after eating sweet snack or after every meal. What's even best is that the effect of xylitol can last longer and probably even permanent.
Plenty Xylitol Benefits
Here are some of the therapeutic and preventive benefits of xylitol substance:
Helps in the prevention of tooth decay by means of reducing plaque formation.
Stops the progression of acid-producing bacteria
Halts the acids that demineralise tooth enamel
Lessens gingival inflammation
Elevates the pH level to be more alkaline
Diabetic-friendly as it does not activate an insulin reaction in the body.
And this list shows the ailments that might be relieved by the use of xylitol:
Symptoms of nasal allergies
Symptoms of sinus infections
Some skin problems
Could help reverse indications of osteoporosis
Sensitive/weak teeth
Signs of acid reflux
Aside from being natural, xylitol is also safe and most of all, effective.
Discover More About Xylitol in Geelong
Getting to know more about what else can xylitol do for you would be best done through your reliable Geelong dentist. Incorporating xylitol with other dental therapies recommended by your dentist greatly reduces the probability of dental caries and enhances the wellness of your mouth and teeth. Here at All Smiles Dental, we highly offer superior dental advice and treatment through state-of-the-art equipment and expertise. Claim your Guaranteed Same Day Emergency Appointment online or call us on (03) 5229 5856. Contact us today for your FREE Consultation to see if Invisalign is suitable for you. Check out our website at www.invisalignvic.com.au.