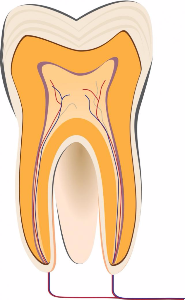 Nowadays, many individuals tend to disregard the importance of their teeth. According to Australian Institute of Health and Welfare, as of 2010, there is 1 out of 7 people aged 15 and above suffered from toothache and 21% of those aged 45 to 64 avoid certain foods due to issues with their teeth. It only goes to show that many people in Australia alone faces problems when it comes to their oral health and dental care.
The Importance of Tooth Anatomy and your Overall Oral Health
The teeth play an important role in chewing and digesting food as well as when you smile and speak. Most of all, your teeth can impact your dental and general wellbeing. That is why it must have the right care and maintenance it deserves every day, for without a healthy set of teeth, life is a little bit unexciting.
How important your mouth is can clearly show on the condition of your teeth. For overall oral health wellness, clean your mouth daily by brushing and flossing your teeth properly, eat a healthy diet and don't engage to smoking or alcohol abuse. Above all, visit your dentist regularly for checkups and cleanings. Get to know more about your pearly whites by identifying every part of tooth anatomy and their types and functions.
Tooth Anatomy: Parts, Types, and Functions
The parts of the tooth include:
Enamel – the hardest, white protective layer of the tooth that protects teeth from the wear-and-tear of chewing.
Dentine – the one that supports the enamel and a soft yellow bone-like substance; thus it's more susceptible to decay when the enamel is damaged.
Pulp – it is the found at the centre of the tooth, classified as a soft tissue that's made of blood vessels and nerves.
Cementum – covers most of the tooth root and has yellowish colour enclosed by the gums.
Periodontal ligament – a tissue that is located between the cementum and the jawbone.
And these are the types of tooth and their functions.
Incisors – are the teeth you can see at the very front. They are very sharp and are used to bite food.
Canine – these teeth are found in the corners of the mouth. Canines have long roots since they are meant for tearing food.
Premolars – also known as Bicuspids, these are the teeth between canines and molars.
Molars – the teeth on the rear of your mouth and are used for crushing and grinding food.
Healthy Teeth for Life With Your Reliable Geelong Dentist
Your trusted dental team in Geelong here at All Smiles Dental can bring the best in your smile by helping you maintain healthy and strong teeth. Visit our dental practice today and discover our high-quality dental treatments that aim to uphold and improve your overall oral and dental health. Our Preventative Dentistry  includes a wide range of treatments so you can gain an excellent oral health education and keep a beautiful smile you always want to have. All Smiles Dental is always dedicated and passionate to taking care of your smile for life using our remarkable dental expertise and exceptional dental service.
Claim your Guaranteed Same Day Emergency Appointment online or call us on (03) 5229 5856.