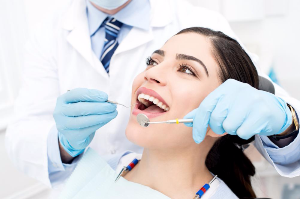 The primary goal of oral hygiene and routine dental check-ups is to strengthen the natural teeth as much as possible. On the other hand, a tooth may need to be removed for various reasons. The procedure is called tooth extraction.
When your teeth are totally damaged or decayed, your dentist will have no other option but to pull the tooth. Aside from these reasons, dentists need to perform extractions for other purposes as well.
Reasons for Tooth Extraction
Crowded Mouth
If you undergo an orthodontic treatment, your dentist may need to extract some of your teeth to prepare the mouth for the procedure. Orthodontics properly aligns the teeth but it is impossible to do this if the teeth are too big or there are too many for the mouth. In addition, if a tooth can't erupt from the gum because the mouth has no room for it, the dentist might recommend tooth extraction.
Infection
Once decay spreads to the pulp of the tooth, mouth bacteria can get in the pulp and lead to infection. Severe infection that can't be treated with antibiotics may require extraction to block the spreading of infection.
Gum Disease
If the tooth loosens due to gum disease, tooth extraction is also necessary.
Radiation and Chemotherapy
Head and neck radiation treatment sometimes demand tooth extraction to prevent possible difficulties like infection. Chemotherapy can weaken the immune system, which increases the risk of dental infections and intensifies the necessity for extraction.
After Tooth Extraction
Do's and Don'ts after your extraction procedure:
Don't drink hot foods or beverages until the anaesthetic loses its effectiveness. This is crucial since you can't sense pain properly and may burn your mouth.
When taking a rest, keep your head slightly higher during the first night with the help of an additional pillow.
Do not rinse the area within 24 hours after the procedure. You need to allow the socket to heal and be careful not to dislodge the blood clot by disturbing the area.
Do not drink alcohol for 24 hours as this can increase bleeding and delays the healing process.
Keep a clean mouth after the procedure. Brush your teeth carefully when cleaning around the extraction area.
First-rate Tooth Extraction in Geelong
With a reliable and expert dentist by your side, you don't need to worry about your tooth extraction procedure. Here at All Smiles Dental, we deliver high-quality work on tooth extractions so you can be comfortable and at ease. Through our comprehensive knowledge in dentistry and cutting-edge dental equipment, we help you overcome your dental problems by providing the most suitable treatment solutions.
Claim your Guaranteed Same Day Emergency Appointment online or call us on (03) 5229 5856.