Addressing all your cosmetic dental problems can take a considerable amount of time, especially is you have a number of them. Yes, there are dental treatments that deal with each specific issue. Then again, it can be a bit inconvenient for you, given the number of times that you will have to visit the dental clinic. Undergoing all these procedures can be impractical.
As such, it is good to know that there is a cosmetic dental procedure that tackles all your aesthetic concerns at once. Today, it is much easier to get the perfect smile that you want using Porcelain Veneers!
What are Porcelain Veneers?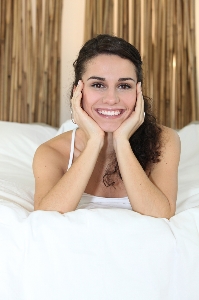 Porcelain veneers are extremely thin sheets of tooth-coloured ceramic materials which are placed over the front surface of your teeth. These sheets are individually crafted so as to match the normal contour and colour of your natural teeth. The use of porcelain veneers has become one of the most popular choices when it comes to smile makeovers today because of its capacity to deal with a number of aesthetic problems.
Some Concerns That Porcelain Veneers Can Fix
Tooth discolouration

Cracked, chipped, or broken teeth

Misaligned and irregularly shaped teeth

Small gaps and spaces between your teeth
The Advantages Of Having Porcelain Veneers
Deals with multiple cosmetic dental issues

Quick results, only takes two dental appointments

Looks and feels very natural and realistic

Material does not irritate the surrounding tissues

Veneers are highly durable, can last up to 15 years with proper care

Makes teeth really smooth and resistant to staining
Exceptional Porcelain Veneers In Geelong
Get rid of those aesthetic concerns that keep you from showing off your best smile ever. For quick yet effective results, avail of high-quality Porcelain Veneers done by your dentist here at All Smiles Dental. Your trusted dentist in Geelong is committed to helping you achieve your most stunning smile ever. Call us today on (03) 5229 5856 or book your appointment online.