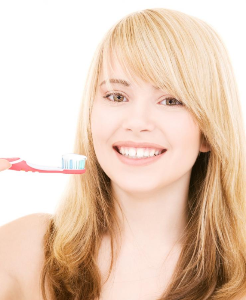 With the wide-ranging variations of modern day toothpaste, deciding for the best one might be a little bit hard. However, most people would always go with their trusted toothpaste brand since they are satisfied enough with the results they are getting from it.
On the other hand, when a person wants to get more from his daily oral care products, searching for the one that can answer his needs would be the most preferred one. This certainly includes picking for an ideal toothpaste product.
Four Types of Toothpaste
Fluoride Toothpaste
The most common and significant ingredient that should be present in toothpaste is fluoride. Mouth bacteria feed on starches and sugars that stay on your teeth after eating or drinking sugary beverages. Fluoride protects and strengthens teeth through helping tooth enamel to be stronger and inhibit the damage from acid attack. It also reverses the early phases of acid damage through remineralizing the areas with newly developed decay.
Toothpaste for Tartar Control
Various types of toothpaste nowadays provide tartar prevention on teeth. Pyrophosphates and zinc citrate are chemical compounds usually added to increase the effectiveness of toothpaste. Other tartar control toothpaste includes triclosan, an antibiotic ingredient that kills some mouth bacteria. Toothpaste with anti-plaque agents is considered to be more efficient at controlling tartar buildup compared to a mere plaque fighter.
Toothpaste for Tooth Sensitivity
There are toothpastes that are intended for those who suffer from tooth sensitivity. This kind of toothpaste contains potassium nitrate or strontium chloride and relieves sensitive teeth by blocking teeth's pathways that attach to nerves within the teeth.
Whitening Toothpaste
To be effective in providing pearly whites, whitening toothpastes have abrasive chemicals that successfully polish teeth stains to remove them from the tooth surface. According to studies, whitening toothpastes are not tough on tooth enamel compared to other types of toothpaste.
Toothpaste Guide with Your Geelong Dentist
Consulting your dentist for the right toothpaste is a great move before dropping by the supermarket. With the help of your reliable Geelong dentist, you will have an idea what toothpaste is best for your oral care needs. Here at All Smiles Dental, we contribute to improving the wellbeing of your oral health through guiding you properly to a better decision-making when it comes to the welfare of your mouth and teeth. Through our expertise, we provide you with superior overall oral wellness.
Claim your Guaranteed Same Day Emergency Appointment online or call us on (03) 5229 5856. Contact us today for your FREE Consultation to see if Invisalign is suitable for you. Check out our website at www.invisalignvic.com.au.