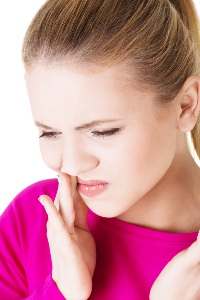 Mouth sores or stomatitis in its medical term, are caused by infection, injury or even oral cancer. In mild cases, they often heal on their own after one or two weeks. It is because mouth sores vary in their severity and causes. There are two main types of mouth sores; these are canker sores and herpes.
Two Types of Mouth Sores
#1 Canker Sores
This type of mouth sore is non-virus based and is triggered by everything involving stress to a simple hereditary preference. Most people would experience canker sores for around 12 days. On the other hand, chronic sufferers are required to have laser treatment that lasts for 15 minutes.
#2 Herpes
This is a virus-based mouth sore and, therefore, is contagious through direct contact. The symptoms for herpes usually involve skin lesions surrounding the mouth and lips including small blisters. There is no cure for this condition, but it can be treated with anti-viral creams and certain medications.
The Role of Aloe Vera to Mouth Sores
For a quick relief from mouth sores, aloe vera is considered to be an excellent and inexpensive alternative. The plant has been used for skin healing for more than 2, 000 years. According to a study, it has gained attention nowadays due to its efficacy as an alternative treatment for cold sores, canker sores, lichen planus and gingivitis.
It has been long recognised for its ability to relieve itchy skin. The gel from aloe vera can be pondered to be effective in healing ulcerated lesions located in and out of the mouth. As stated by one dental expert, there is enough evidence supporting the usefulness of aloe vera in curing different oral health problems.
Mouth Sore Treatment in Geelong
You must know that not all mouth sores are risk-free. If the condition lasts for a week or longer, consult your dentist immediately for some examination. To get a broad knowledge regarding mouth sores, visit All Smiles Dental today. Your trusted Geelong dentist provides comprehensive and first-rate procedures for various oral health problems. With the help of our state-of-the-art dental equipment, we can effectively offer a solution to your mouth sore problems so you can free yourself from any discomforts brought by mouth problems.
Claim your Guaranteed Same Day Emergency Appointment online or call us on (03) 5229 5856. Contact us today for your FREE Consultation to see if Invisalign is suitable for you. Check out our website at www.invisalignvic.com.au.