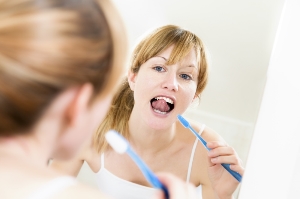 Having a proper oral care regimen is important if you want to effectively prevent those undesirable dental and oral health problems. That is why dental care experts continuously stress that you should make it a habit to brush your teeth twice and use the dental floss every day.
In addition to regular brushing and flossing, it is also suggested that you rinse your mouth with a mouthwash that is approved by your dentist. This helps ensure that your entire oral cavity is absolutely clean.
Using a mouthrinse does not only get rid of that stink in your breath. Aside from keeping your breath fresh, it can actually help in achieving and maintaining optimal dental and oral health through various ways. Here's how your mouthwash is essential to the well-being of your teeth and gums.
Mouthwash Protects You From Harmful Oral Bacteria
Although your toothbrush and your dental floss both do a great job in cleaning your teeth and gums, keeping them free of those visible stains and specks, it is likely that they cannot totally free your mouth from bacteria. This is where your mouthwash comes in and does its job. The mouthwash is highly effective in taking out those harmful bacteria that thrive in your mouth. As such, regularly using it can protect you from dental and oral health issues.
Mouthwash Helps Remove Excess Food Particles
Aside from killing the germs that pose a threat to the well-being of your teeth and gums, your mouthwash also aids in removing food particles that usually get stuck between your teeth. Dental care experts say that using a mouthrinse before brushing your teeth softens up the trapped food particles and thus, making them a lot easier to clean during brushing.
Mouthwash Eliminates Plaque And Tartar Buildup
Because of its potency in getting rid of bad oral bacteria and excess food particles, the mouthwash does an excellent job in preventing the buildup of plaque and tartar, which is the major cause of tooth decay and gum disease. Then again, it should be stressed that regular use of a mouthrinse is not an all-in-one solution to dental and oral health problems. You should do it, along with all the other habits which are crucial to dental and oral wellness such as brushing your teeth, flossing, and visiting your dentist on a regular basis.
Upholding Utmost Dental And Oral Health In Geelong
Using a dentist-approved mouthwash is an important part of proper oral hygiene. It should be included in your dental care routine. This helps in making sure that your teeth and gums are always in excellent condition.
Also, when it comes to dental and oral wellness, it is important to see your trusted Geelong dentist here at All Smiles Dental regularly. We are here to provide with a comprehensive set of dental treatments so as to cater to your immediate and long-term dental care needs. Call us today on (03) 5229 5856 or simply book your appointment online.